As part of the page / menus redesign process, an "Experimental" menu has
been created for this page which would replace the normal "Menus". Please
try it out, and let Ken know whether it's a good idea or a bad idea. Thanks!
---
"You know you're getting older when… all your favorite music is in the bargain bin at Wal-Mart."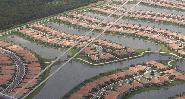 Alligators (FL Wildlife)
(866) 392-4286
County Sheriff - 911
252-9300
Fraud hotline: 252‑2255
Xfinity: (877) 834‑6757
Town Center: 513‑0045
Gate House: 510‑8055
After-hours emergencies for which the HOA is responsible:

1 (800) 514‑5770


Park It? Lock It!
Save The Date!
Saturday December 10, 2022
Trinidad Way's Holidazzle
---
More info to follow…
County Redistricting Map (we remain in district 3)
Pet-friendly traveling
The Lakes Committee brochure regarding our lakes.
Most mapping pages are now under Trinidad Way ⤍ Interactive Maps.
 

.

 
 

.

 

Your clock:


.

 

.
---
Input, corrections, and suggestions are welcomed.    Visitor Count: 36861
Site and page designs copyright © 2002-2022; all rights reserved
Disclaimer: "This web site contains information and opinions gathered from sources
believed to be reliable. Any of the information and/or opinions may be wrong."
Kenneth W. Brown, 4057 Trinidad Way, Naples, FL 34119
FBO Trinidad Way Neighborhood, IslandWalk