"You know you're getting older when… getting lucky means you find your car in the parking lot."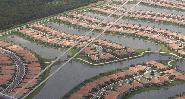 Mental Health Crisis Line 988
Alligators (FL Wildlife) (866) 392-4286
County Sheriff - 911  252-9300
Fraud hotline: 252‑2255
Xfinity: (877) 834‑6757
Town Center: 513‑0045
Gate House: 510‑8055
After-hours emergencies for which the HOA
is responsible: 1 (800) 514‑5770



Park It? Lock It!
North Naples Daily Forecast
North Naples Hourly forecast

What's on your mind?
It could be Trinidad Way, the Association,
the Board – but if it's landscaping,
please start with:
The Landscaping Company
National Hurricane Center
From mid-August through mid-October, tropical activity spikes, accounting for 78% of the tropical storm days, 87% of the category 1 and 2 hurricane days, and 96% of the major
(category 3, 4, or 5) hurricane days. Check frequently:  
Naples outlook is Quiet, but tropics are active.
2022 Storm Names (next will be Danielle)
Save The Date!
Saturday December 10, 2022
Trinidad Way's Holidazzle
---
More info to follow…
 

.

 
 

.

 
If you're missing a site link, it"s probably under
Information ➣ Interesting Sites
The new Mental Health Crisis Line ➣ dial 988
Beach Water Quality 

[Information ➣ Interesting Sites ➣ Health]

Password Generator 

[see https://TrinidadWay.com/password]

Texting and Internet Abbreviations


[Information ➣ Interesting Sites ➣ Miscellaneous]

The Lakes Committee brochure regarding our lakes.
Most mapping pages 

[Information ➣ Interactive Maps]
---
Input, corrections, and suggestions are welcomed.
Site and page designs copyright © 2002-2022; all rights reserved
Disclaimer: "This web site contains information and opinions gathered from sources
believed to be reliable. Any of the information and/or opinions may be wrong."
Kenneth W. Brown, 4057 Trinidad Way, Naples, FL 34119
FBO Trinidad Way Neighborhood, IslandWalk