"Some cause happiness wherever they go. Others whenever they go."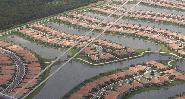 FOBS Sales Schedule, Pool Exit Procedure,
and Locking Schedule




Park It? Lock It!
North Naples Daily Forecast
North Naples Hourly forecast

What's on your mind?
It could be Trinidad Way, the Association,
the Board – but if it's landscaping,
please start with:
The Landscaping Company
National Hurricane Center
From mid-August through mid-October, tropical activity spikes, accounting for 78% of the tropical storm days, 87% of the category 1 and 2 hurricane days, and 96% of the major
(category 3, 4, or 5) hurricane days. Check frequently.
ALWAYS USE YOUR OWN JUDGEMENT.
Active
2022 Storm Names (next will be Julia)
Save The Date!
Saturday December 10, 2022
Trinidad Way's Holidazzle
---
More info to follow…
By request, the most-used categories under "Interesting
Sites" are now available directly from the main menu. In
addition, the Help, Back, and Home buttons are labeled
for those who don't have a mouse.
Convert two latitude/longitude pairs to distance ‑
IslandWalk is approximately 26.25N, 81.71W.


[Information ➣ Interesting Sites ➣ Converters]

Reserve a racquet-sports court in IslandWalk
The new Mental Health Crisis Line ➣ dial 988
Beach Water Quality 

[Information ➣ Interesting Sites ➣ Health]

Password Generator 

[see https://TrinidadWay.com/password]

Texting and Internet Abbreviations


[Information ➣ Interesting Sites ➣ Miscellaneous]

The Lakes Committee brochure regarding our lakes.
Most mapping pages 

[Information ➣ Interactive Maps]
---
Input, corrections, and suggestions are welcomed.
Site and page designs copyright © 2002-2022; all rights reserved
Disclaimer: "This web site contains information and opinions gathered from sources
believed to be reliable. Any of the information and/or opinions may be wrong."
Kenneth W. Brown, 4057 Trinidad Way, Naples, FL 34119
FBO Trinidad Way Neighborhood, IslandWalk