"Never get into fights with ugly people, they have nothing to lose."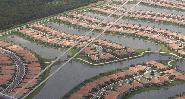 Aerial of Trinidad Way
by
Ken Brown
Updated 25 Feb 2020

Park it? Lock it!
Visitor count: 23149
Did you see these?
What's on your mind? It could be Trinidad Way,
the Association, the Board –
but if it's the landscape, please start with Duval:

Customer Service Number: (239) 839-8547
Email: islandwalk@DuvalLandscape.com
Web Interface: www.duvallandscape.com/islandwalk
After-hours emergencies for which the HOA is responsible: 1 (800) 514‑5770

Your clock:

.

.